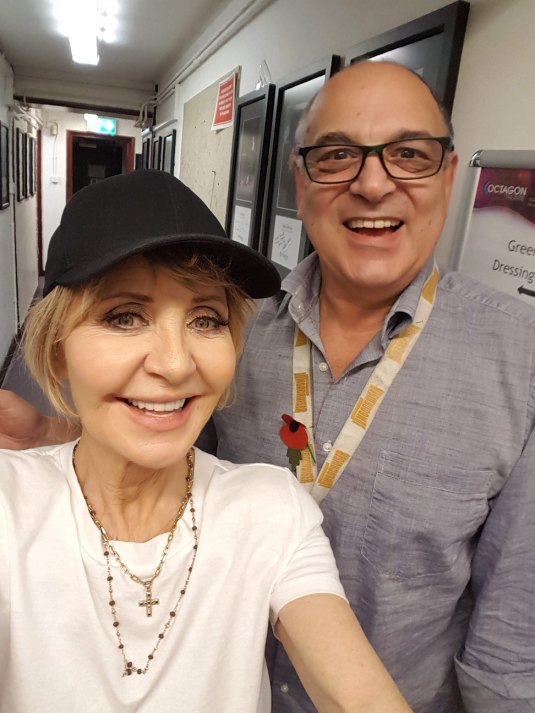 Jumbocruiser carry Lulu "On Fire"
17.11.2019
Legendary singer Lulu, pictured here with Jumbocruiser owner Stephen Lee, has just completed an extensive UK tour in autumn 2019.
Celebrating 55 years since the release of the debut smash hit single 'Shout', Lulu's 'On Fire' tour will saw the Grammy-nominated singer, who also has received the Order of the British Empire, play 35-dates across the UK that started on September 19th and ended on 2nd November.
'On Fire' was a show packed full of hits, such as 'The Man Who Sold The World', 'Relight My Fire', 'To Sir With Love' and, of course, 'Shout', amongst many others. This was really a show of reflection as Lulu recounted her remarkable life now at 70 years old and a career that has outshone many of her contemporaries with both live performances and a video backdrop showing her past acts.